Team
Amit Munshi
Amit Munshi completed his undergraduate degree in finance and MBA with a concentration in Investments from the University of San Francisco. His financial services practice began in 1976. In his first year, Amit achieved the independent, global ranking of Million Dollar Round Table, "The Premier Association of Financial Professionals, recognized globally as the standard of excellence for life insurance sales performance in the insurance and financial services industry. " For over 40 years, Amit has been helping individuals, families, and business owners, often for multiple generations, protect and manage their wealth through incorporation of comprehensive financial strategies.
His team has been proudly serving residents of the Bay Area community for 40+ years, and therefore has a vested interest in seeing our clients and our community, many of whom are friends and family, succeed. In his spare time, Amit enjoys reading, traveling the world, going to the gym, and spending time with his grandchildren.
Swapan Munshi
Before joining New York Life as an Agent, Swapan Munshi worked in forensic mental health for 10 years. He consulted, managed, and worked for the United States Department of Veteran's Affairs, California Department of Corrections and Rehabilitation, San Jose State University, and multiple private and non-profit organizations. He specialized in mindfulness based interventions and cognitive behavioral strategies. In conjunction with SJSU, he assisted in publishing research on the outcomes of his yoga and meditation programs facilitated in the California prison system.
Swapan sincerely believes that most people want to do what's right: right for themselves, right for their families, and right for their communities. That's one of the reasons he joined New York Life. Swapan wanted the opportunity to work somewhere that made it easy for other people to do what was right financially, and more importantly, made it easy for him to assist them with the most intelligent wealth protection, retirement, business, and estate strategies available.
Our Resources
Amit Munshi, Swapan Munshi and their fellow financial professionals are proud to be affiliated with New York Life Insurance Company. New York Life and its wholly owned subsidiaries provide life insurance, fixed annuities, and long-term care insurance. A mutual insurance company, New York Life is one of the largest mutual life insurance companies in the United States, and holds the highest financial strength ratings currently awarded to any U.S. life insurer from all four of the major credit rating agencies: A.M. Best (A++), Fitch (AAA), Moody's Investor Service (Aaa), and Standard & Poor's (AA+). (Source: Third-Party Ratings Reports as of 9/12/19.)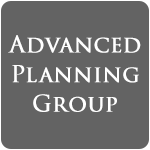 The Advanced Planning Group collectively leverages years of practical experience and disciplines in law, accounting and financial service, in order to provide New York Life agents with unparalleled assistance in estate, business, and life insurance planning. Because the Advanced Planning Group supports agents who have a nationwide clientele, the group has insight consulting on estate and business plans at all levels of wealth across all 50 states. The Advanced Planning Group is called to action to advise on hundreds of business and estate plans each year; and that means Amit Munshi and Swapan Munshi can bring experience, value and insight to your situation. The Advanced Planning Group does not provide specific legal, tax or accounting advice.