Our Team |Council Financial and Insurance Services |California
Team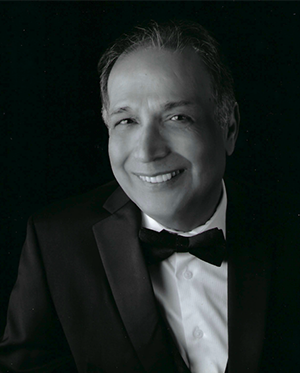 Amit Munshi
Amit Munshi completed his undergraduate degree in finance and MBA with a concentration in Investments from the University of San Francisco. His financial services practice began in 1976.
In his first year, Amit achieved the independent, global ranking of Million Dollar Round Table, "The Premier Association of Financial Professionals". Since then, Amit has continued to help individuals, families, and business owners protect and manage their wealth through incorporation of comprehensive strategies.
Amit specializes in intergenerational wealth transfer and prefers to focus on the bigger picture by helping to ensure estate plans fit the specific and unique needs of families. He has been proudly serving residents of the Bay Area community for over 40+ years,
In his spare time, Amit enjoys reading, traveling the world, going to the gym, and spending time with his grandchildren.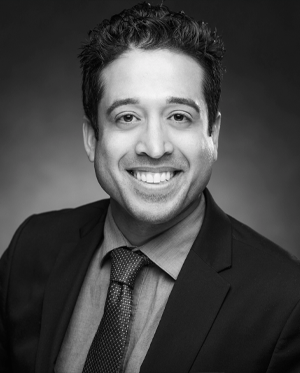 Swapan Munshi
With over a decade of experience in the forensic mental health field, Swapan enjoys actively listening to clients' goals, investigating their current planning strategies, and effectively communicating suggestions to optimize the achievement of their objectives. Swapan considers his work "financial therapy"; listening to the needs of his clients and helping to educate on all possible solutions and the consequences that can follow them. Empowering clients in their financial literacy is his passion.
He previously consulted for The United States Department of Veteran's Affairs, California Department of Corrections and Rehabilitation, San Jose State University, as well as multiple private and non-profit organizations. He has lectured at San Jose State University and assisted in the publishing of research on the outcomes of his yoga and meditation programs facilitated in the California prison system.
Swapan sincerely believes that most people want to do what's right: right for themselves, right for their families, and right for their communities. That's one of the reasons he joined the family practice. Swapan wanted the opportunity to work somewhere that made it easy for people to do what was right financially, and more importantly, made it easy for him to assist them with the most intelligent wealth protection and estate planning solutions available.
Swapan is a member of the National Association of Insurance and Financial Advisors, the original association for the financial services industry, as well as a 5 time qualifying Million Dollar Roundtable Member.
*The Million Dollar Round Table (MDRT),the Premier Association of Financial Professionals is recognized globally as the standard of excellence for life insurance sales performance in the insurance and financial service industry.
Eric Salinas
Eric is a proud native of the San Francisco, Bay Area, born and raised in the city of San Francisco. Sports have been a big part of his life and in 2010 Eric won the Golden Gloves Tournament Championship for amateur heavyweight boxing. Eric is a veteran of the elite United States Marine Corp, and as a former Squad Leader his objective was to train and develop Marines so all team members could ultimately return home safely. His experiences with the Marines gave him a strong feeling of camaraderie for all his brothers and sisters of the United States, regardless of our many differences.
At Council Financial and Insurance Services, Eric is a team player willing to go above and beyond to get the job done. He is a strong communicator and motivator who prides himself on looking at obstacles not as problems, but opportunities for growth. Eric is passionate about creating brand awareness and spreading optimism through positive content. In his spare time he enjoys exercising, self growth, and spending time with his pitbull Boxer.
Strategic Alliances
At Council Financial & Insurance Services, our Strategic Alliances allow us to offer our clients the best solutions available in the marketplace today. Below are some notables.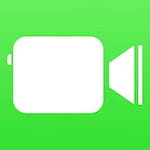 In today's world, many people prefer having the flexibility that comes with virtual meetings. We offer simplified video conferencing and messaging across any device. Our modern enterprise video communications provide an easy, reliable cloud platform for video and audio conferencing, chat, and webinars.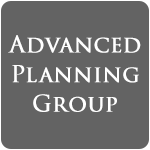 As Agents of New York Life, we have exclusive access to the Advanced Planning Group - a premier planning team at New York Life Insurance Company with experience in law, accounting, insurance and business strategies. Our access to these resources allows me to bring experience, value and insight to assist you with your business and estate planning needs.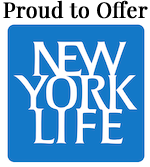 Amit Munshi, Swapan Munshi and their fellow financial professionals are proud to be affiliated with New York Life Insurance Company. New York Life and its wholly owned subsidiaries provide life insurance, fixed annuities, and long-term care insurance. A mutual insurance company, New York Life is one of the largest mutual life insurance companies in the United States, and holds the highest financial strength ratings currently awarded to any U.S. life insurer from all four of the major credit rating agencies: A.M. Best (A++), Fitch (AAA), Moody's Investor Service (Aaa), and Standard & Poor's (AA+). (Source: Third-Party Ratings Reports as of 10/15/20.)

Crump® is a third party unaffiliated insurance brokerage general agency. They provide Swapan Munshi the ability to sell life insurance, long-term care insurance, disability income and annuities through a wide array of carriers on the marketplace. Swapan Munshi's relationship with Crump® enhances our mission of creating solutions that work best for our clients.